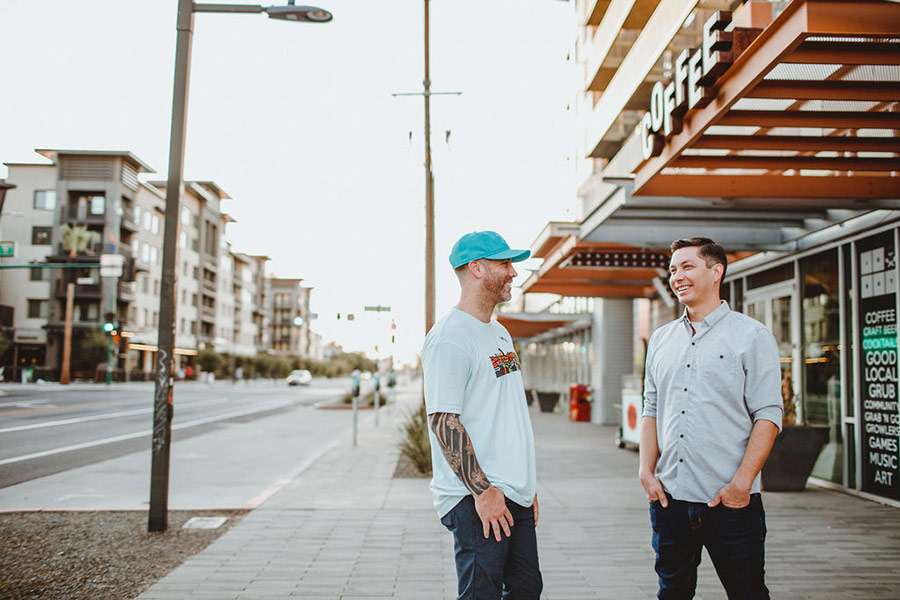 Navigating as a small business owner can be daunting, especially during a pandemic. We sat down with Ian Cribbs, VP Business Banking & Services for OneAZ Credit Union, to discuss how businesses can chart a smart course through uncertain times.
Have lenders changed operations or lending procedures during the COVID-19 pandemic?
Certainly, some lenders are stepping back and scrutinizing their practices right now. Typically, when you see a volatile market, commercial lenders are the first to step back so they can watch and see what happens with the economy. They're constricting lending practices and waiting to see the results of economic changes.
We see this with some national lenders. But many local lenders, like OneAZ Credit Union, aren't pulling back. Rather, we are continuing to support our business community and help the local economy flourish. As long as a business checks the boxes on our normal guidelines, we are absolutely willing to lend to them.
The pandemic has changed the way many local businesses operate. Are lenders requiring different financial information in light of this?
Many lenders are asking for insight onto how the business has been maintaining through the pandemic. This includes year-to-date profit & loss information that's updated within at least 90 days from application date (i.e. an application in November would require 2020 P&L info through at least August). We want to see what COVID-19 has done to the business and how the owner is coping with the changes.
What should business owners look for in a potential lender right now?
Business banking is all about finding a good partner. With OneAZ, we don't just help a business owner open their account or get a loan. We communicate with our business members frequently to have a good idea of how they're running. Plus, we keep updated financial information, which our business bankers review regularly. Our business team compares this information to industry benchmarks and can help the business owner on how to operate with greater financial efficiency. OneAZ is all about full-service relationship banking, and your relationship with your business banker can mean the difference between average performance or above average growth.
Looking for more information on how to operate your business effectively and remain financially stable? Ian Cribbs is leading the Business Lending & Spending Needs During Uncertain Times webinar with Local First Arizona on November 18, 2020 at 12pm Arizona time. Click here to register today.