5 Tips for Getting the Most Out of Your Checking Account
These checking account features, tips and tricks will help you bank smarter and more efficiently.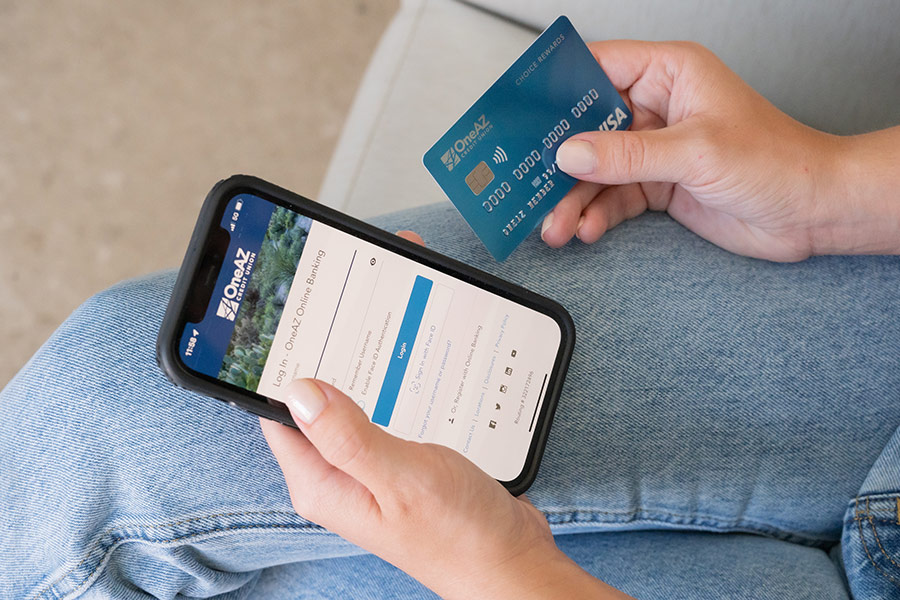 What We'll Cover
Tools to enhance your banking experience
Tricks for managing your money
How to automate savings and bill payments
Digital tools to make banking more efficient
Most people think of their checking account as a place to store their spending money. But did you know that your checking account can also be used as a key money management tool?
Given that nearly 95% of households include at least one person with a checking or savings account, I'll bet you have one too. Today, I'm going to give you five tips that will help you take advantage of all the benefits of your checking account so that you can take your money management skills to the next level.
1. Set up direct deposit.
This is one of the simplest ways to get the most out of your checking account. Direct deposits allow your paychecks to be automatically deposited into your checking account, meaning your money is easily accessible, without you lifting a finger. Do this once and you'll never have to worry about fighting lines at the bank on payday!
2. Set up online and mobile banking.
You already do so much on your phone – ordering food, hailing a ride, and even dating – it's time bank mobile as well. Enrolling in online banking or using a mobile banking app gives you an opportunity to monitor and manage your accounts electronically. You can review account activity, get notified about possible fraud or low account balances, and link multiple accounts all in one convenient place – right at your fingertips. In a nutshell, having access to your accounts on your computer or smartphone means you have the luxury of banking wherever and whenever you'd like.
3. Automate your savings.
Are you having a tough time putting away cash for your future plans? If so, automating your savings could be the answer. With online and mobile banking, it's simple to arrange for a certain dollar amount to be regularly transferred from your checking account to your savings account. Be sure to automate transfers for a time when you know funds will be available, like around payday. This is a hassle-free way to reach your savings goals in no time!
Let's invest in you.
Open a High-Yield Savings Account Today!
4. Automate bill payments.
You can set up recurring payments for your rent, mortgage, car payment and even your subscriptions for streaming services. You can also make one-time payments to your doctor, dentist or contractor. Again, automating payments through online and mobile banking is easy and ensures your bills are paid on time, without the stress of worrying whether the post office will deliver your payment before the due date.
5. Take your on-the-spot payments into the digital age.
Digital wallet apps let you store your debit or credit card information securely on your smartphone, giving you the ability to scan or tap at contactless terminals and participating retailers. Also, send and receive money with ease through Zelle. All you need is a phone number or email address to send money quickly and without any cost!
Key Takeaways
Enroll in online banking or use a mobile banking app to monitor and manage your accounts electronically.
Set up an automatic transfer to your savings account on payday to save more money.
Automate recurring payments, like rent, auto loan, and subscription and streaming services.
Store your debit card in your digital wallet for a fast and secure payment option.
With these 5 tips, you're ready to get the most out of your checking account. Still looking for the best checking account? How about one without fees? Open a OneAZ Free Checking account today!
APR = Annual Percentage Rate