Direct Deposit Into a Savings Account vs. Checking in Arizona
Published: December 01, 2021
Revised: December 22, 2021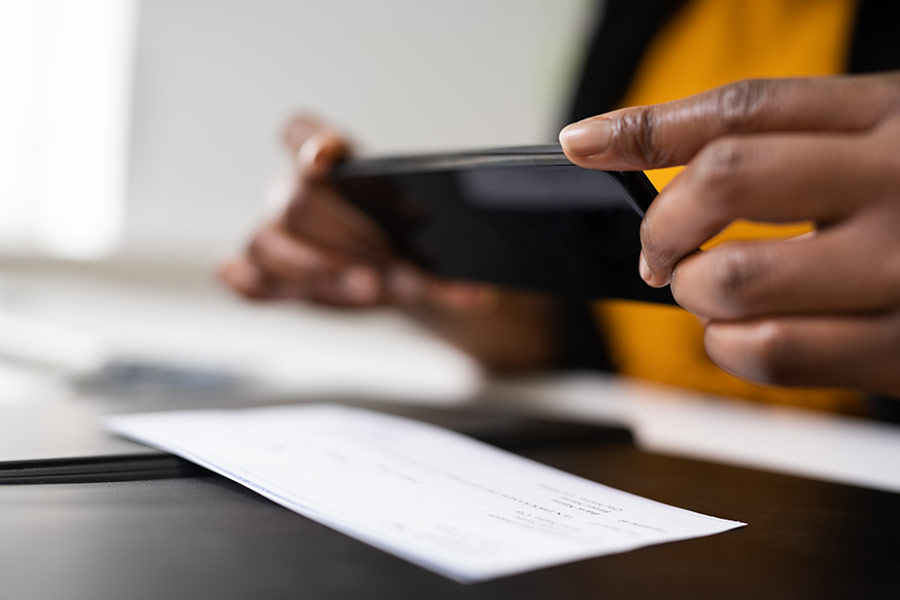 Direct deposit is by far the most painless way to get your paychecks or benefits checks straight into your bank account. You don't need to wait for your check to arrive or wait in line at a branch or an ATM to make the deposit. Plus, many employers even make direct deposits the night before payday!
Setting up direct deposit is simple. You may be wondering where you should be directing your cash.
Can you direct deposit into a savings account?
Most employers allow you to direct deposit your paycheck into your savings accounts. Consult your HR department to make sure you have this option. You may have the option to split your paycheck between your checking and savings accounts or between accounts at difference banks or credit unions. This is particularly useful if you're trying to establish a rainy-day fund or just build your nest egg for the future.
Checking vs. Savings
Pros for Direct Depositing into Checking
One stop shopping. Your spending money is all in one place. Having your paycheck go right into the checking account you most frequently use for spending is incredibly convenient. It means you don't need to fuss about moving cash from account to account to cover that monthly Netflix bill or debit card transaction.
Save on monthly fees. Many checking accounts come with a fee. For OneAZ members, those fees are minimal. But if you're a Premium Checking member who still wants free checking, maintaining an average daily balance of over $5,000 will get you there.
Avoid overdraft charges. If you worry about overdrawing your account, it may be wise to direct your cashflow into your checking account. That way you know you'll always have ample funds for those spending sprees or scheduled payments. Manage your account with online banking to ensure your account never gets overdrawn.
Pros For Direct Depositing in Savings
Savings spree. By direct depositing at least part of your paycheck into your savings account, you're trying to save for your future. You'll thank yourself one day for putting aside some extra cash.
Increased interest. Most savings accounts earn significantly more interest than your typical checking account. That means as you put away for the future, you're earning a bit extra. The more savings you have, the more interest you'll earn each month. It may not be much, but every little bit helps.
Emergency Fund. It's important to keep extra cash in your savings account so you can weather anything life throws at you. It's a good idea to have three to six months of savings to cover essential living expenses in case you were to face a sudden loss of income. You can build your rainy-day fund by direct depositing a set amount each month.
Setting up direct deposit
Now that you've decided which accounts you want your direct deposit checks to go into, you've got to set it up.
Ask for a direct deposit form and fill it out. Your employer can provide you a written or online form. You'll need your financial institution's address, routing number, your account number, and the type of account. You may also need to attach a voided check to the form.
Select deposit amount. If you're splitting your paycheck between checking and savings, this is the step where you get to choose how much you want in each account.
Submit the form. Once you've completed the form, return it to your employer's HR department. It may take a couple pay cycles for it go through, so be patient.
Are you ready to start saving?
OneAZ is here for you with savings options to fit your needs. To open an account, or learn more about all our savings options visit us online, by phone at 800.453.9897 or visit your neighborhood branch.
APR = Annual Percentage Rate