What is a Business Line of Credit and How Does it Work for a Small Business in Arizona?
A business line of credit may be the perfect solution for your small business funding.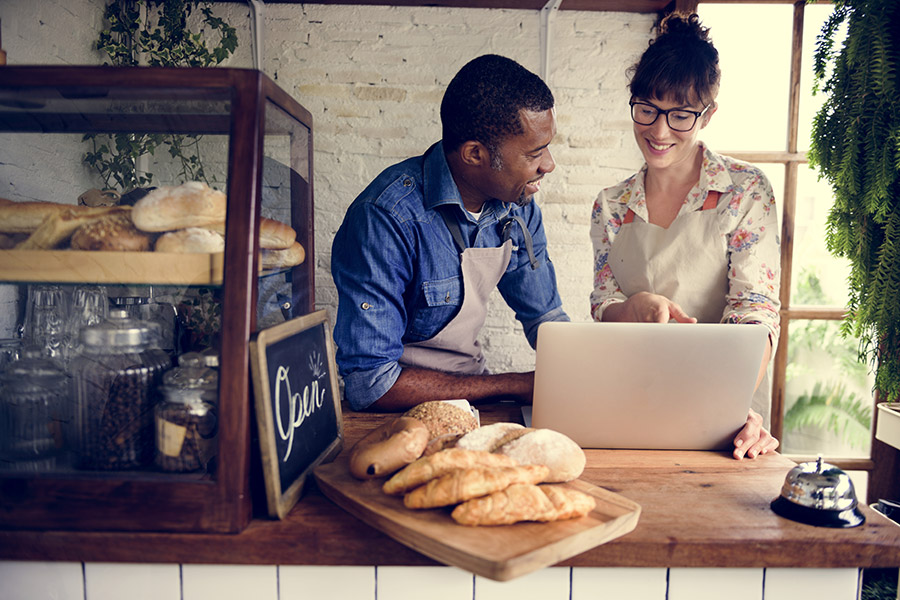 What We'll Cover
What is a business line of credit
Secured vs unsecured business lines of credit
How to get a business line of credit
Alternatives to a business line of credit
According to the Arizona Commerce Authority, Arizona has more than 550,000 small businesses that employ approximately 1 million workers, representing 45% of the state's workforce.
While small business owners in Arizona have a lot to think about when it comes to running their business, one of the most important aspects to prioritize is funding.
One funding option is securing a business line of credit. Here we'll break down what a business line of credit is and how to get one if it's the right fit for your small business.
What is a Business Line of Credit?
A business line of credit is a great way for small businesses to get short-term funding. Similar to a home equity line of credit (HELOC), the borrower is approved for a certain amount for their line of credit and then can draw on that line of credit as needed.
A business line of credit differs from a business loan since the borrower is only paying on the funds actually being used. Unlike a business loan that is dispersed in one lump sum, followed by a fixed repayment schedule, a business line of credit can be drawn from, paid down, and then redrawn from again.
Secured vs Unsecured Business Line of Credit
A business line of credit will either be secured or unsecured.
A secured line of credit requires some sort of collateral guaranteeing the line of credit. This can include business assets, cash, investments, or even real estate. If you fail to pay back the line of credit, the lender could seize your assets.
An unsecured line of credit does not require collateral to guarantee the loan, however some lenders will require a personal guarantee or a lien on your business assets if you fail to repay the loan. A personal guarantee allows the lender the right to go after your personal assets if you fail to repay the loan.
Pro Tip: You will likely find more favorable terms and rates with a secured loan versus an unsecured loan since there is less risk on the lender with the secured collateral for the loan.
How Does a Business Line of Credit Work?
The most common reason for opening a business line of credit is to have access to short-term funding when you're not quite sure exactly when you'll need it.
With a business line of credit, you will only pay interest on the amount you are currently using. For example, if your business is approved for a $50,000 line of credit and you're only using $10,000 of it, you will only pay interest on the $10,000.
When you pay off the balance, the interest will stop accruing until you draw from the line of credit again.
This is different from a business loan because you're not receiving all of the money up front and then paying interest on the funds whether your business is actually using the funds or not.
Let's bank on success.
Flexible, customized loan options designed to meet your business needs.
What Can I Use a Business Line of Credit For?
Small business owners can use their business line of credit for many different reasons. Some businesses may use their line of credit for things such as payroll, an emergency fund, or even bridging the gap between building inventory and then selling your products.
For example, if you own a food truck business and the engine in your food truck goes bad, a business line of credit may be the best solution to get you up and running again as soon as possible.
Or, let's say that food truck is going to require a large amount of inventory for a weekend festival in a few weeks. However, you may not have the funds upfront to cover all of the inventory costs, therefore a business line of credit could help you bridge the gap between when you purchase the inventory and when you actually sell your food at the festival.
On the other hand, business lines of credit are typically not used for long-term business needs. Things such as expensive equipment, initially hiring employees or purchasing large amounts of inventory to get your business started would be better suited for a business loan versus a business line of credit.
How to Get a Business Line of Credit
Before you're ready to get a business line of credit, complete the following steps.
1. Determine why you need funding
Before you take out a loan for anything, determine what the loan will be used for. In this case, ask yourself what you need a business line of credit for. Is this simply an emergency fund for your business or will it be used to help you manage your business? Also, determine how much credit you will need to have available at any time to meet your business's needs.
2. Gather your documents before applying
With any loan application, the lender will require documentation prior to determining your line of credit terms and your approval.
Be ready to show the following:
Personal credit score: Lenders may want to see both your personal credit score and your business credit score. Lenders typically only approve applicants with fair-to-excellent credit scores. Also, your credit score will be reflective of the interest rate you receive, with higher credit scores receiving favorable rates.
The time you've operated your business:: Lenders will want to see you've been operating your business for a minimum of six months.
Annual revenue: The financial institution you choose for your business line of credit will determine the minimum annual revenue your business needs to generate for approval.
Any collateral: Lenders may be able to utilize your collateral in the form of a secured line of credit which may qualify for lower interest rates.
3. Know what you're getting with a credit union vs. bank
When researching lenders, it helps to know what you're getting and what your experience will be like with a credit union versus an online bank versus a regular bank.
Online banks tend to lean towards those with poor credit and will often have much higher interest rates. Local banks and credit unions typically have better rates and terms, and credit unions usually have the best services for small local businesses.
Part of the reason why credit unions shine for local small businesses is their mission to serve the members and the community they serve.
Unlike banks that are owned by investors and must create a profit to pass back to those investors, credit unions are owned by their members and can return their earnings back to the membership in the form of better rates for things like business funding.
Alternatives to Business Line of Credit
Now that you've identified what a business line of credit is and what it can be used for, let's look at two alternative options for your business in case this isn't the right fit for you.
Business Loan (Term Loan)
If you're just starting your business and need funding to get things up and running, a business loan may be a better option.
Instead of a line of credit, a business loan will give you an upfront lump sum of money to get your business started. Things like hiring people, purchasing equipment, renovating an office building, or purchasing real estate are some of the more common things a business loan is used for.
The amount of money a borrower can get through a business loan is typically much higher than through a business line of credit. Also, business loans tend to come with lower interest rates than a business line of credit.
Business Credit Card
If you don't need access to cash for your business and you're looking for something to support regular business needs, then a business credit card may be a better option.
Business credit cards are easier to obtain and don't require as much documentation for approval. Also, they usually come with credit card rewards, which allows you to build rewards while spending on the same things you were already purchasing in your business.
However, business credit cards are not ideal if you need cash since you will likely pay cash advance fees. Interest rates for credit cards are also much higher than a business line of credit or a business loan.
Let's reward hard work.
Earn cash back for all your business purchases with OneAZ Business Cash Rewards.
Key Takeaways
A business line of credit is a great way to have available funds ready in your business for the unexpected or to bridge the gap between expenses and when revenue is collected.
Local credit unions are typically best suited for small local businesses when it comes to opening a business line of credit.
If you're starting a business and need capital, a business loan may be a better option instead of a business line of credit.
When it comes to managing your small business, a business line of credit may be the perfect solution to keep your business up and running during both unexpected challenges and even to take advantage of opportunities to grow your business.
If you're a small business owner in Arizona, OneAZ Credit Union is here to support your financial needs. Partnering with OneAZ gives you access to a business banking team dedicated to helping your brand succeed. From services that streamline payments to customized loan options, we deliver the business banking tools you need to help your business thrive.
Chris "Peach" Petrie is the founder of Money Peach. Money Peach partnered with OneAZ to provide free financial education to members across the state. To learn more about OneAZ's partnership with Money Peach, click here.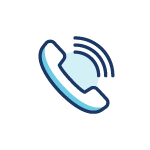 Call
Speak with an experienced virtual loan officer 24/7.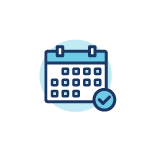 Schedule
Schedule an appointment with a banker.
Click
Our virtual team is standing by to assist you.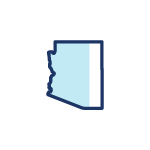 Visit
Locate a nearby branch and connect with a loan officer.
APR = Annual Percentage Rate