The Best Tips for Opening a Checking Account for Your Kids
Helping your child or teenager open a bank account before they turn 18 provides them with a jumpstart to financial responsibility.
Published: March 28, 2023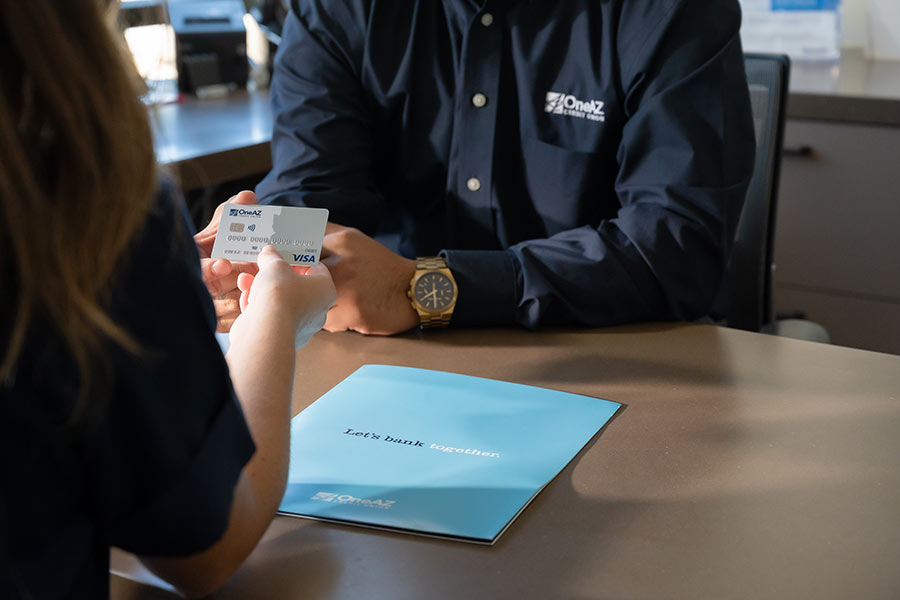 Helping your child or teenager open a bank account before they turn 18 provides them with a jumpstart to financial responsibility.
What We'll Cover
How to know when your child is ready to manage their money
How to open a checking account for your child
What documents you'll need to open a bank account for a minor
Benefits of teaching children about money management
When it comes to teaching your kids or teens about money, one of the best things you can do is help them open a bank account.
Some banks and credit unions offer "kids" checking accounts with specific limits and features tailored to minors, while other institutions allow you to open a free checking account in your child's name. As the parent, you can be added to the account to oversee it.
This still gives the parent or guardian full access and control of the bank account, but also gives your child access to the account to help them learn how to someday manage their own account.
4 Signs Your Child Is Ready for a Bank Account
1. Your Child or Teen Has a Reliable Source of Income.
Whether your teenager has income from a part-time job or you're paying your child a weekly allowance, this is the perfect time to help them start a bank account.
If your child's employer offers direct deposit, then this would be a great opportunity to open a bank account in their name. On the other hand, if you're paying your child for weekly chores or jobs, you could help them open an account and then deposit their "paychecks" into the joint account you have with your child or teenager on paydays.
2. Your Child Has a Pile of Cash in Their Room
Typically around 13 years old, children start receiving more cash and gift cards in lieu of wrapped presents for their birthday.
This could also mean your child's bedroom could become a makeshift storage shed for cash!
When this happens, it's time to open a bank account for your child and get that cash moved out of their room and safely into a checking or savings account.
3. They Start Asking You About Money
When your child keeps coming to you and asking questions about money this is when you know it's time to help them open a bank account.
In today's world, you can open a checking or savings account online or even from your phone. However, it can be much more impactful to take them down to the local branch in your area and help them open a bank account in person.
4. You're Ready to Teach Them About Money
Maybe your child isn't asking you about money yet, but you're ready to start teaching them.
Financial experts actually say age 9 is when your child is old enough to understand and grasp the concept of money and banking.
Most banks and credit unions won't allow you to open joint checking accounts for your child until they're 13 years old.
Therefore, if your child is still too young to open a bank account, you can start teaching your kids about money by having simple financial conversations with them. Then once they are old enough, help them set up a bank account to further teach them better financial habits.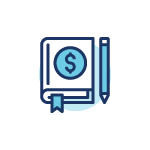 Related content:
Documents Parents Need to Open an Account for a Minor
Anyone in the United States who is younger than 18 years old will need a parent or guardian to help them open a bank account. The parent or guardian will open the account in the child's name and then the parent can be added onto the account as a joint account holder.
As the parent or guardian, you and the minor will need to both be together and have the following documents ready to open an account for the minor:
Your Identification - The parent will need either a driver's license, passport, or any other government issued ID as a form of identification since your name will appear on the bank account.
Secondary Identification - You will also need to show a second form of identification. This could be a utility bill, a phone bill, voter ID card, or even an insurance card.
Your Social Security Number - You will need to provide your social security to open a bank account.
Your Child's Social Security Number - If you don't know your child's social security number off the top of your head, you can always look at past tax returns where your child is listed as a dependent with their social security number. Another option is to contact the Social Security Administration at www.ssa.gov.
Your Child's Birth Certificate - Some banks or credit unions may require a copy of your child's birth certificate. If you've lost or misplaced the birth certificate, contact your state's vital record office.
**Child's State Issued ID (Debit Card) - If your child is 13 or older, they can get a debit card issued in their name. However, they will also need to provide a state issued photo ID.
Benefits of Teaching Your Child About Good Banking Habits
A study done by OnePoll surveyed 2,000 American parents with children between the ages of 8 and 14 years old. The results show that four out of five of the parents said they would have liked to learn more about finances when they were growing up.
Taking the opportunity to help your child or teenager open a bank account before they turn 18 provides them with a jumpstart to financial responsibility. Instead of waiting until they're 18 to figure out the world of banking, you can walk alongside them at an earlier age.
It's also a great idea to explain to them the difference between checking and savings accounts. Show them the lost art of writing a check and explain how both cashier's checks and money orders can be used. Help them also understand what banking fees are and, more importantly, how to avoid them.
When you intentionally take the time and effort to help your child learn and understand the world of banking, you are setting them up for a lifetime of healthy banking habits.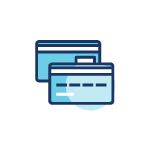 Let's teach smart spending.
With a OneAZ Teen Debit Card, your child gets their own account and debit card to help them learn the basics of smart spending, saving, budgeting and more!
Frequently Asked Questions
Before you drive down and open a bank account with your child, you may want to know the answers to the following questions.
What is the Best Age for Kids to Open a Bank Account?
Financial experts say age 13 is the best age for opening a bank account. This gives them five years of banking practice and experience before they are all on their own.
How Old Does My Child Need to Be to Get a Debit Card?
This will depend on the bank or credit union you are opening a bank account at, but typically you can expect the minimum age requirement to be 13 years old.
Can My Child Overdraft the Checking Account?
Absolutely. This is why most financial institutions don't allow children under the age of 13 to have access to a debit card.
What Happens When My Child Turns 18?
When the teenager turns 18, they have the option to open up their own bank account. Typically the parent or guardian will either transfer the money to the new checking or savings account, or write a check to the teenager for the balance and then close out the joint bank account.
Final Thoughts
Key Takeaways
Your child is likely ready for their own bank account if they have a part-time job, have cash stashed in their room, or are asking you about money.
A parent or guardian needs to open the bank account for anyone who is younger than 18 years old.
A parent or guardian will need to be with the minor when opening the account and provide sufficient documentation.
The minimum age requirement to open an account is typically 13 years old at most banks and credit unions.
There are a lot of different ways to teach your children about money, and one of those ways is helping them open up a bank account.
Give your child the advantage of understanding how banking works and set them up for success when the time comes for them to open their own bank account when they turn 18.
If you live in Arizona, head on over to OneAZ Credit Union or visit one of the many branches across the state to set your child up with access to a free checking account.
Chris "Peach" Petrie is the founder of Money Peach. Money Peach partnered with OneAZ to provide free financial education to members across the state. To learn more about OneAZ's partnership with Money Peach, click here.
APR = Annual Percentage Rate