Purchase the Home of Your Dreams with 5 Easy Tips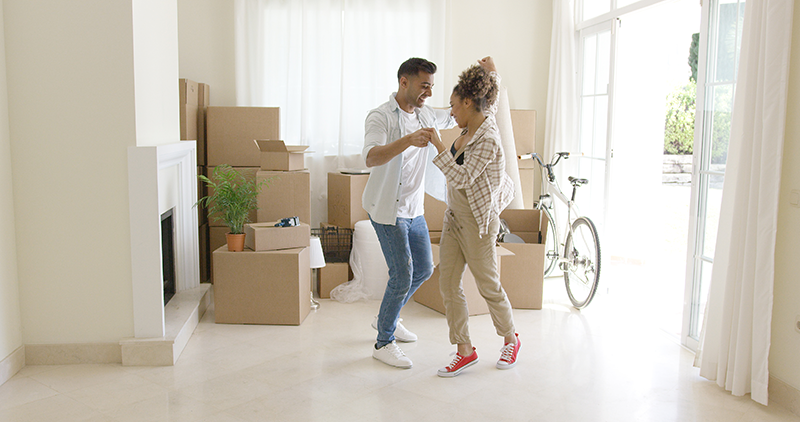 So you're ready to purchase your first home—where do you start? Navigating the homebuying process is complex, even for the most seasoned homebuyers. Charting a smart course during this journey is key to avoiding major pitfalls along the way. Getting into the home of your dreams begins by following a few simple tips!
1. Know what you can afford.
Before the house hunting process begins, sit down with your lender and get a sense of how much home you can comfortably afford. Taking into consideration your monthly payment, property taxes, insurance, maintenance and additional mortgage requirements, your lender can give you a ballpark budget.
2. Seek help from people you trust.
From realtor to lender to title manager, your team should be ready to serve you any time you need them. While building a relationship with a large provider or broker may sound like a good idea, will they be able to provide personalized service when you need it? Whether it's answering clarification emails or taking a concerned call in the middle of the day, knowing you can reach out to someone who has your back can alleviate anxiety during the homebuying process.
3. Don't rely on mortgage calculators.
Mortgage calculators are a quick and easy-to-use tool, but they rarely tell your whole financial story. Calculators may tell you rates and anticipated payments, but they don't take into consideration insurance, escrow, closing fees and more. It's best to speak with a lender who can give you real-world information about mortgages.
4. Carry a notebook.
You're going to be getting a lot of information from different sources, and it's impossible to remember everything. Write down what you hear and questions you may need to follow up on later.
5. Keep an eye on your credit.
You may not think much about missing a credit card payment or being late on your car loan, but when it comes to your credit score, every lapse is taken into consideration. Hold off on making a big purchase, like a new car, as that may drive down your credit score, leaving you with a higher interest rate. If you have questions, a trusted mortgage professional can give you tips on how to better manage your credit leading up to a house purchase.
A trusted lender like OneAZ Credit Union, with offices across Arizona, can help first-time homebuyers put together a plan and work with you every step of the way. For more information on OneAZ Credit Union and its mortgage offerings, visit OneAZcu.com/mortgage or call 855.505.HOME today.
APR = Annual Percentage Rate