5 Money-Saving At-Home Entertainment Ideas
Published: April 20, 2020
Revised: December 28, 2021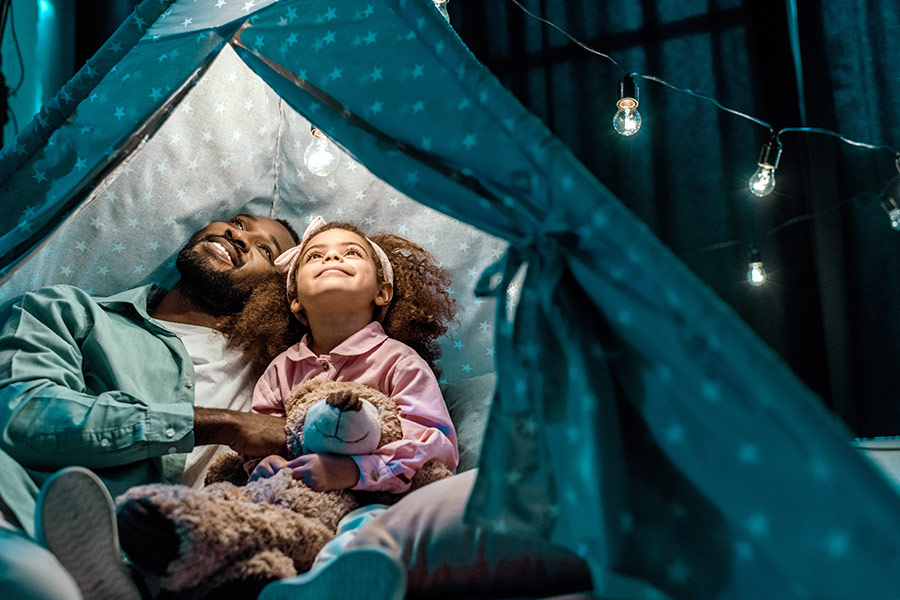 It's been weeks since schools and many workplaces temporarily closed their doors. Let's face it—some of us are stuck at home and just plain bored. Whether you're home alone or holed up with your entire family, there are countless ways you can be entertained without breaking your budget! Here are a few fun ideas to try:
Rent books through library apps.
Although Public libraries are closed, you can still borrow books! Apps like Hoopla, OverDrive and Libby connect to your local public library and give you access to their digital collection. Read eBooks, stream audiobooks and even rent movies on some apps!
Connect with friends and family through a web chat.
Miss social outings with your friends? Get a group together for a video chat. Catch up over a meal, play a game of group trivia or start a digital book club. Even if you're just chatting with one friend, a video call can help you feel more engaged and connected, especially if you've been sheltering in place alone and are missing face-to-face interactions!
Get some exercise with free video workouts.
From yoga and pilates to dance workouts and full-body circuits, you can find countless workout videos on YouTube. Switch it up each day to keep things interesting and invite your family to join if they're home with you.
Go camping—indoors!
Set up your tent in the living room or build a blanket fort to sleep in for a night! You'll love the change of scenery. If you're sheltering in place with your family, tell spooky stories and cook your dinner over the fireplace, if you have one. It'll feel just like camping in the great outdoors, without leaving your house!
Game night
Break out the old board games packed away in your closet—it's time for game night! If you don't have traditional board games on hand, you can easily improvise. Download a free trivia app or play some games that need few supplies, like pictionary or charades. A classic game night is a simple and free way to connect with your family while you're sheltering in place!
APR = Annual Percentage Rate