Planning a Vacation in a Time of Inflation
Published: July 8, 2022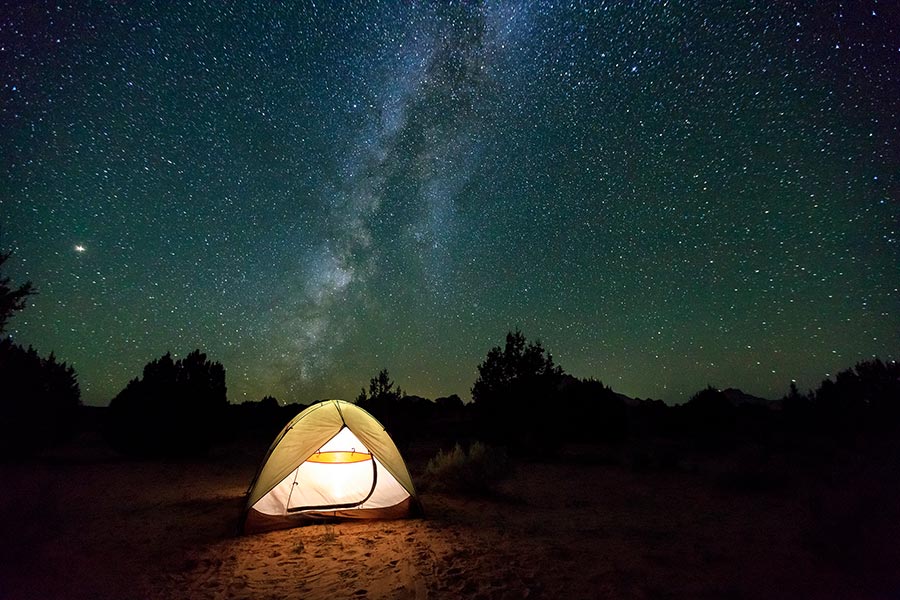 Temperatures are in triple digits and school is out for the summer, which means one thing – Arizonans are craving a vacay! However, folks in Arizona and across the country are wondering how to plan for a summer vacation at a time of inflation. In short, inflation may be causing vacation deflation!
What is inflation?
Simply put, inflation is the loss of buying power - meaning your dollars and cents won't be able to purchase as much as they did last month or last year. Inflation happens when there's an abundance of cash in the economy chasing fewer goods, causing businesses to raise prices to meet demand. While inflation occurs naturally over time as the economy grows, too much annual inflation means cash doesn't go as far as it used to.
In 2022, consumers are experiencing the highest inflation in a generation – with the Consumer Price Index noting that prices were up 8.6% between May 2021 and May 2022. That's the largest increase since 1981.
How Inflation is Affecting Americans' Vacation Plans
With the price of everything from gas to groceries rising faster than mercury on a summer afternoon, some folks may be thinking twice about their big summer road trip or taking to the skies for destinations unknown.
According to BankRate.com, 7 in 10 people are changing their vacation plans this summer because of inflation. The survey found that most of those people will take fewer trips and travel shorter distances. While rising prices are causing many to change their plans, 61% of those polled said they still plan to take at least one summer vacation this year.
If you're in the majority that still plan to take a summer vacation during this time of inflation, there are steps you can take to minimize the impact of inflation without sacrificing the quality of your summer getaway.
What can I do?
Budget Check
The first thing you need to do is a monthly budget check-up. If you're not someone who is keeping close tabs on their budget each month, it's time to go through your spending from the past couple of months. With rising costs, the amount you're spending each month on groceries, gas and household items may have gone up since the last time you looked. You'll get a clear picture of how inflation has been impacting your bottom line.
Creating a budget doesn't need to be complicated. In fact, you can create one in just 7 simple steps.
Create a vacation budget
Now that you're up to date on your monthly spending, you can start planning how much you can afford for your vacation. Remember, with inflation at historic highs, your dollars may not go as far as they did in years past.
According to the Travel Price Index, transportation costs like airfare and fuel went up by 43% from May 2021 to May 2022. During that same period, lodging prices soared 22%, while food and beverage costs went up 7%.
As your vacation time approaches, build a vacation budget. Do your research to find out how much you can expect to spend on airfare or gas, lodging, food, activities and purchases like souvenirs or other keepsakes. Be realistic about what you'll spend and add in a buffer to reduce any potential financial stress.
Create a memorable Staycation
Staying home during your time off can be a blast! A staycation shouldn't mean sitting in front of the television or computer or getting caught up on your household chores. Instead, switch things up and get to those bucket list activities around town that you keep putting off. Head to the high country for a day hike and a break from the heat. Rural Arizona has a seemingly infinite number of campgrounds where you can stay either for free or very cheaply. And what better vacation entertainment is there than a night under the stars. If the outdoors aren't your thing, plan a spa day at home or invite friends over for a backyard barbeque.
Use Points and Find Deals
Summer may be the perfect time to cash in those unused credit card rewards or travel points. A credit card with a stellar rewards program can help trim down that vacation budget. Depending on your credit card rewards program, you can use travel rewards points on everything from airfare, rental cars, and cruise packages.
Keep an eye out for bargains. While travel expenses are higher than they were last year, you can still find deals out there. Many of these bargains require a mix of spontaneity and flexibility – which also happens to be the formula for a memorable adventure. You can find steals on airfare and lodging through LastMinuteTravel.com. You can also make sure your lodging budget doesn't get out of hand by turning to AirBnb or Vrbo to find budget-friendly options for your vacation or staycation.
Final Thoughts
Inflation may be pushing up prices across the board, but that doesn't mean you can't have a memorable vacation. Having a clear picture of your budget and how much you can afford to spend on travel will help you narrow down your options. Then, with a little research and planning, you can hit the road or take to the skies without breaking your budget.
APR = Annual Percentage Rate