What to Do If You Can't Pay Your Bills
Published: May 14, 2020
Revised: December 28, 2021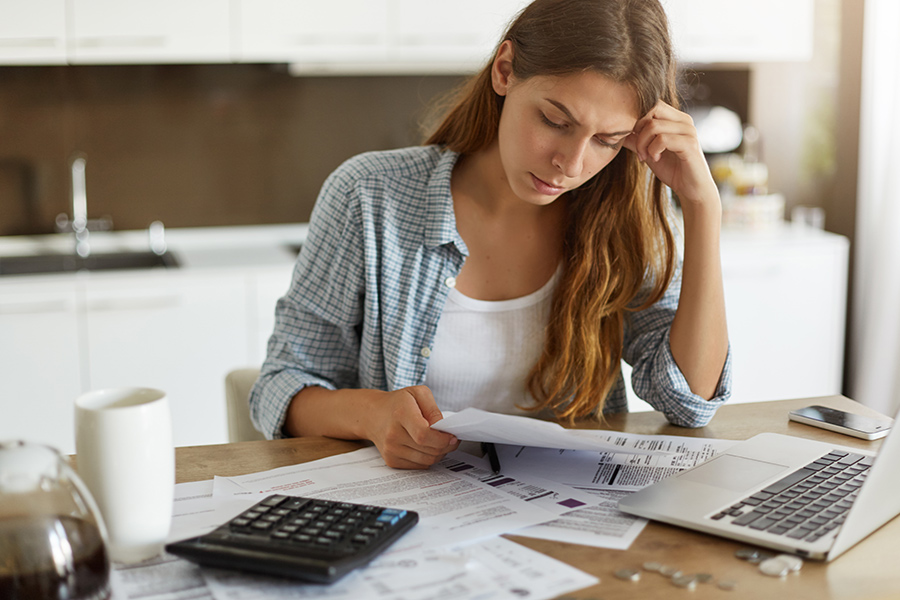 Many Arizonans have faced reduced income due to COVID-19 business closures in recent months. As bills come up, you may find that your account is lacking the funds to cover all your expenses. If you're struggling to pay bills, here are a few tips that might help.
Tap into emergency savings if you can.
If you have savings set aside for emergencies, this is the perfect time to tap into that. Take only what you need to cover bills and necessary expenses, like groceries or medication. Just be sure to replenish the funds as soon as you're able to so you're prepared for unexpected expenses again in the future!
Prioritize bills based on what needs to be paid first.
Look at your bills and determine what to cover first. Rent or mortgage payments are likely your top priority, followed by necessary living expenses like food and electricity bills.
Consider withdrawing from your 401(k).
Under the CARES Act, you may be eligible to withdraw up to $100,000 from your 401(k) if you are experiencing financial hardship due to COVID-19. The normal 10% withdrawal penalty will be waived for the remainder of 2020, and you can spread the tax obligation out through 2022. It's important to pay your withdrawal back so you don't take a financial hit in retirement. Plus, if you repay the full amount within three years, you can get a refund on the taxes paid. Contact your employer-sponsored retirement company to discuss early withdrawal options.
Contact your financial institution and other companies to find out about payment options.
OneAZ is offering financial assistance to members in need in the form of low-interest loans and payment deferrals. Other lenders may offer similar programs. Try contacting your student loan servicer, credit card company and even the electricity company to determine if they have options available for you.
OneAZ Credit Union is here for you in times of uncertainty. Together, Arizona moves forward as we all work to get back to business.
APR = Annual Percentage Rate