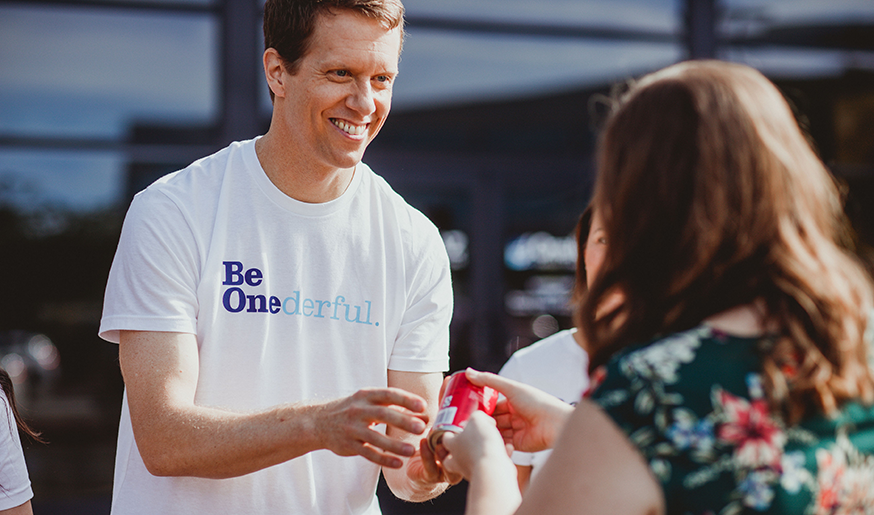 PHOENIX (July 15, 2019)—OneAZ Credit Union and OneAZ Community Foundation have pledged to award $60,000 in Community Impact Grants as part of their commitment to improving Arizona communities. 501(c)3 nonprofit organizations can submit applications now through Aug. 25, 2019.
OneAZ Credit Union and OneAZ Community Foundation are committed to supporting the local economy through several initiatives. Since launching the Community Impact Grant program in 2016, OneAZ has given over $160,000 to nonprofits statewide that make a difference in the communities they serve.
"Our Community Impact Grants program has supported everything from first responders and food banks to butterfly gardens and arts programs. We're beyond impressed at the powerful difference being made by organizations of every size and look forward to this year's applicants," said Kim Reedy, CFO for OneAZ Credit Union.
OneAZ Community Impact Grants are awarded to organizations dedicated to improving the quality of life for those who live and work in Arizona. Nonprofits are encouraged to submit an application, including a summary of how the grant will help the organization, by August 25, 2019. Grant requests may range from $1,000 to $3,000, and prior grant recipients are eligible to apply for a 2019 Community Impact Grant.
For full details and/or to apply for a Community Impact Grant, click here.
About OneAZ Credit Union
As a Credit Union, OneAZ is owned by its members and its earnings are returned to its members in the form of better interest rates and lower fees for service. With 20 locations and more than 140,000 members, OneAZ Credit Union has been serving Arizona since 1951, when two state employees recognized the need for a member-owned credit union. To learn more, visit oneazcu.com. Insured by NCUA.
###