How Do Business Loans Work?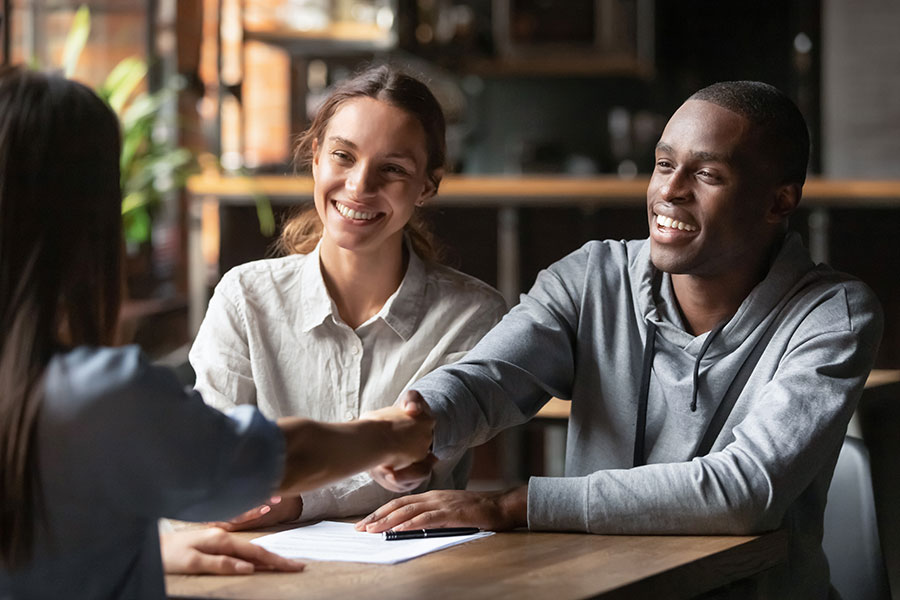 If you're ready to start a business or take your existing business to the next level, financing with a business loan can help you get there. You can take out a business loan for everything from keeping up with cash flow during slow seasons to purchasing equipment or property. Whatever needs you may have to scale your business, there are different business loan types that can help you achieve your goals. But how do business loans work? Let's get you up to speed on the mechanics of a business loan so you can get the funding you need.
How Do Business Loans Work?
As a business owner, you may decide to get financing through a business loan for any of the following reasons:
Working capital: Cover day-to-day operational expenses, including payroll, inventory, rent and utilities. This may be helpful as you're just getting started with your business or during a slow season or economic hardship.
Business expansion: Funding can help you open a new location, launch a new product or service, or increase production capacity.
Purchase real estate: Certain business loans can help you acquire or refinance commercial real estate for your business.
Purchase equipment: Finance the purchase of equipment or machinery needed for your business operations.
Debt refinancing: You can use an SBA loan to refinance existing high-interest business debts, which can lower your monthly payments and improve cash flow.
Some loans are specific in how they must be used, like an equipment loan, while others like a business line of credit can be used more broadly.
How the Business Loan Process Works
Most business loans will have a similar process, while some may require more paperwork. Generally, this how a business loan works:
Fill out a business loan application, whether online or in person.
Submit the required documents.
The lender will run a credit check for your business and personal credit score and history.
Based on your credit and finances, the lender will approve or deny the loan amount you requested or offer a lower amount.
You will sign the loan documents, committing to repay the lender, and receive funding to your business bank account.
You will make payments on the agreed-upon date, likely one or two months after receiving the funds.
Business Loan Requirements
Credit score
Time in business
Annual revenue
Debt-to-income ratio
Collateral
Personal guarantee
Lenders set business loan requirements for criteria to help them understand your ability to pay back the loan. While these requirements may differ depending on which lender you choose, most financial institutions are looking for similar criteria.
Credit score: Lenders will require a certain credit score, likely of 640 or higher. If you're just starting out and don't have an established credit history, you might see if you qualify for a Small Business Administration (SBA) loan or a business credit card.
Time in business: If your company has been in business at least two years, it may be easier to be approved for a business loan.
Annual revenue: Lenders will require a profit and loss statement (P&L) to understand if your business is profitable.
Debt-to-income ratio: Similarly to being approved for a mortgage loan, lenders will want to see that you have more income than debt to be spending on a business loan.
Collateral: You may be able to increase your chances of being approved for a business loan if you have real estate or equipment you can put on the line in case you cannot repay the loan.
Personal guarantee: If your business structure allows for it, you may be able to offer a personal guarantee, such as using your home for collateral.
Your Business Loan Application Checklist
Determine which lender to partner with for your business loan.

Fill out the appropriate business loan application.

Small business loan application (up to $50,000)
Business loan application (over $50,000)
Business credit card application
Gather your business loan required documents.

Affidavit of Authority

Signed business loan application
Personal financial statement
Business licenses and registration
Legal documents
Business plan
Business bank statements, tax returns, balance sheets, cash flow statement, schedule of business debts

Submit for funding!
How Long Does the Average Business Loan Take to Process?
A business loan can take a few weeks up to about 90 days to be completed, depending on a number of factors. If you're requesting a large amount of funding, the process could take longer. Lenders that have more rigorous loan requirements or more extensive paperwork may likely have a longer process.
OneAZ SBA loans have an approval turnaround time of 5-10 business days based upon receipt of a complete loan package, underwriting and submission to the SBA.
If you need something quicker, for a smaller amount or you're worried about not qualifying for a business loan, it will be a faster and easier process for you to apply for a business credit card.
Let's reward hard work.
Earn cash back for all your business purchases with a Business Cash Rewards Credit Card from OneAZ.
Business loans are a great tool to help you launch, grow, or expand your business. Knowing how business loans work will help you get your application, documents and finances in order so you'll be more likely to be approved and receive the funding you need to achieve your business goals.
Navigating success side by side
Find your local OneAZ Business Banker
Key Takeaways
Lenders will review various financial and business documents along with your personal and business credit history to approve or deny your loan application.
Lenders have certain requirements to meet to be approved for business loans. These include credit score, how long you've been in business, annual revenue and more.
It may be easier to get a loan if you're already in business, but there are strategies new business owners can take to get approved as well.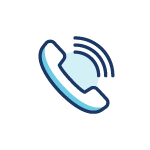 Call
Speak with an experienced virtual loan officer 24/7.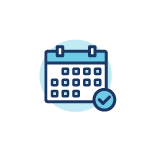 Schedule
Schedule an appointment with a banker.
Click
Our virtual team is standing by to assist you.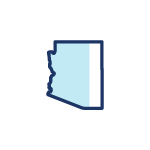 Visit
Locate a nearby branch and connect with a loan officer.
APR = Annual Percentage Rate