Do I Need to Work with a Real Estate Agent or Realtor?
Published: October 16, 2020
Revised: December 28, 2021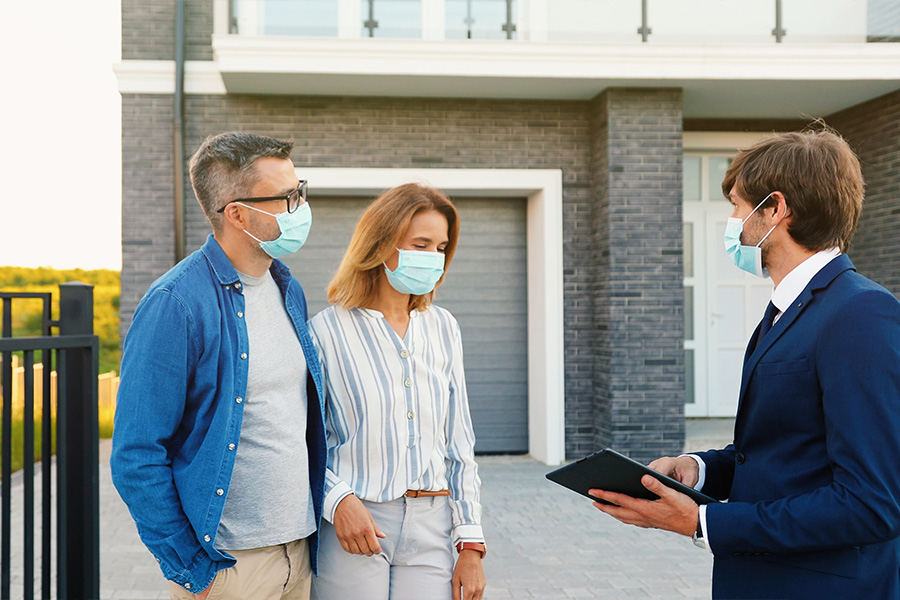 When it comes to finding a new home, the process can be overwhelming even for the most seasoned homebuyers. It's important to partner with homebuying professionals who know your needs, care about your goals and can help you find your dream home—without the headache of figuring it out on your own.
Real estate agent or Realtor®—what's the difference?
A real estate agent is a licensed professional who helps homebuyers purchase a home and homeowners sell their home. Real estate agents must complete coursework and testing to be licensed. A Realtor is a real estate agent who has gone above and beyond the standard real estate licensing process by joining the National Association of Realtors (NAR).
The NAR requires that Realtors adhere to their strict code of ethics to ensure that homebuyers and sellers are treated fairly and honestly. Realtors also have access to exclusive continuing education courses, conferences and networking opportunities. All Realtors are licensed real estate agents, but not all licensed real estate agents are Realtors.
What's the difference between a listing agent and a buyer's agent?
A listing agent represents the interests of their client—the homeowner who is selling their property. The listing agent will work with the homeowner to determine a listing price based on comparable neighborhood sales activity and local market trends. They will list the home and market it, which can involve buying digital ads, sending mailers to the community and hosting open houses. When an offer is made on the home, the listing agent negotiates on the owner's behalf with the buyer's agent and assists through the closing process.
The buyer's agent, on the other hand, represents the interests of the person buying a home. With the homebuyer's price range, needs and goals in mind, the agent will find homes that might be a good fit, then arrange showings. Once the buyer finds the right home, the buyer's agent will help determine an offer price, draft a purchase contract and negotiate on their behalf.
In some cases, the same agent represents both the seller and the buyer. This is called "dual agency."
Do I need to work with a real estate agent or realtor?
While it is possible to buy and sell a home without the assistance of a real estate agent, there is immense value in working with a professional. Because of their education and experience, Realtors have expertise in the workings of the real estate market that the average consumer simply can't match. Your Realtor can take on the more stressful aspects of buying and selling, like marketing a property or searching through listings. Plus, the right Realtor will act as a trusted expert who will guide you through the entire homebuying or selling process.
Ready to find a Realtor and assemble your homebuying dream team? OneAZ's mortgage specialists can recommend several Realtors for your consideration and walk you through the steps of the homebuying process. Click here to contact a mortgage expert today!
See why local Arizona realtors trust OneAZ with their clients.
APR = Annual Percentage Rate