Mortgage Pre-Approval Checklist for Arizona
Published: October 24, 2022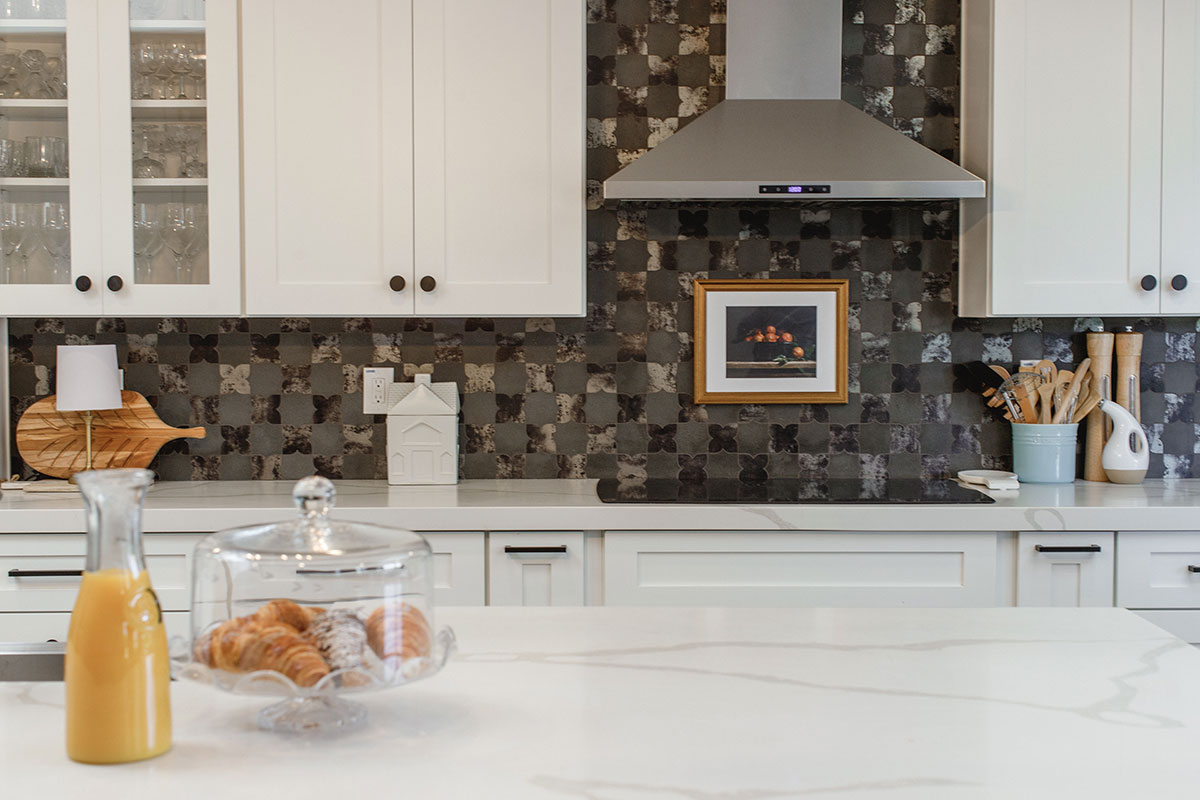 Mortgage pre-approval is the process of the lender determining how much money you can borrow to purchase a home based on an in-depth review of your income, assets, debt payments and credit history.
In Arizona's heated housing market, getting pre-approved for a mortgage before you start shopping is a must. Sellers and real estate agents may be sifting through numerous offers from other buyers, so if you're thinking about making an offer before you're pre-approved — think again.
Each state is a little different when it comes to getting a mortgage pre-approval, but the following will lay out your mortgage pre-approval checklist in the state of Arizona along with details for each item on your checklist during the pre-approval process.
1. Proof of Identification
Number one on your mortgage pre-approval checklist may also be the simplest -- identification.
When it comes to forms of identification, you will need to show two forms of ID — one primary and one secondary form. Below are some of the most common forms of identification.
Primary form of identification:
Driver's license
State-issued ID card
Federal-issued ID card
Passport
Military ID
Secondary form of identification:
Social security card
Voter's registration card
Credit card
Student ID
Utility bills
Property tax bill
Why Do I Need to Show ID?
Fraud is everywhere and having two forms of ID protects the lender from fraudulent activity. Having a government issued ID with a photo and then a secondary ID to prove the borrower is who they say they are is the standard for anyone getting a loan today.
2. Proof of Income
Documents required to verify income depend on how you are paid and how you report income each year. Whether you are a W-2 employee, self-employed, freelancer, or you earn money each year through rental income and investments, you must still show your mortgage lender your income history to gain pre-approval.
For W-2 Employees
If you receive a W-2, then it's very simple to provide the required documents needed for mortgage lenders. Here are the documents you can expect to provide if you're a W-2 employee:
W-2 forms for the past two years
Most recent pay stubs (within last 30 days)
Most recent bank statements (last two months)
Personal tax returns from the past two years (most recent)
Most recent end-of-year pay stub showing overtime and bonuses
For Self-Employed
If you are self-employed, you own your own business, or you're a freelancer, the documents you need to show your mortgage lender will look a little different. Without W-2 forms or pay stubs, self-employed borrowers will need to show proof of income for the past two years.
Here are the following pre approval documents you will need to provide:
1099s from previous two years
Business tax returns for the past two years
Personal tax returns for the past two years
Profit and loss statements including year-to-date profit and loss statements
Balance sheet
Business bank statements
Most recent bank statements
Copy of current business license
Investment account statements (both retirement and non-retirement)
Any and all additional income from social security or disability
IRS Form 4506-T, which gives lenders access to your tax records
For Landlords
If you earn income from rent collected through real estate properties or from other investments, this will only help your mortgage pre-approval process. According to Fannie Mae's rental income guidelines, the following must be met to qualify:
Must show that rents collected is likely to continue
Property being rented must be a one- to four-unit investment property
Income from vacation homes is acceptable
Why Do I Need Proof of Income?
The mortgage lender must verify your income in order to make sure you can make the monthly payment and repay the mortgage. Whether it's from W-2s, profit and loss reports, or bank statements, your income is also used as one of the factors that determines the size of your mortgage.
3. Proof of Assets
Your mortgage lender will need proof of any assets you have. You will need to show the most recent two months' worth of statements from the following:
Bank accounts statements
Retirement and brokerage accounts statements
For any checking or savings account statements, you will need to provide a statement for all accounts you are using to qualify for the mortgage. Make sure to include all statements even if they are blank.
Investment account statements may be from IRAs, ROTH IRAs, non-retirement investment accounts, and certificates of deposit (CDs). If you have an employer-sponsored retirement account (401k, 403b, 457, TSP), you will need to provide the most recent quarterly statement.
Why Do I Need Proof of Assets?
Proof of assets shows the lender you have enough to cover the down payment for the mortgage loan. In addition to the down payment, your lender will also need to make sure you can cover closing costs and still have cash reserves left over.
4. Proof of Debt
Part of your mortgage pre-approval checklist is to provide your lender with all of your current debt statements so your lender can calculate your monthly debt payments.
When looking at your total debt, your lender will calculate your debt-to-income ratio (DTI) which is your total monthly debt payments divided by your total monthly income.
Your list of debts may include any of the following:
Rent or mortgage debt
Auto loans
Student loans
Credit cards
Personal loans
Homeowners association fees
Medical bills
Any other loan payments
Debt-to-Income Ratio
Your debt-to-income ratio (DTI) helps your lender decide whether you can take on more debt. It is calculated by taking your total monthly debt payments and dividing it by your total monthly gross income.
Your lender will also look at two separate types of debt-to-income ratios:
Front end ratio - The percentage of your income that goes toward housing expenses. This includes your monthly mortgage payment, property taxes, homeowners insurance and homeowner's association fees. Lenders typically allow this to be between 28% - 35%.
Back end ratio - This shows how much of your income would be needed to cover all monthly payments. In addition to the mortgage and housing expenses, this also includes credit cards, student loans, auto loans, and all other debts. Lenders typically allow this to be between 35% - 45%.
Debt-to-income ratio example: If your total monthly income is $6,000 and your total monthly debt payments are $1,800, then your DTI is 30%.
Why Do I Need Proof of Debt?
Your lender requires all of your debt statements in order to determine if you will be able to cover the monthly mortgage payment in addition to your current debt payment obligations.
If too much of your income is already going to current debt payments, then your lender may not be able to issue pre-approval for your future mortgage.
5. Proof of Credit
One of the final pieces for the mortgage pre-approval checklist is a copy of your credit report.
A report showing your credit history will give the lender a detailed look into your financial past. It can reveal things like late or missed payments, a past bankruptcy or even a debt settlement.
This information, along with other items in your credit report, will be used to determine what mortgage rate your loan will have and also the loan amount you will be pre-approved for.
Note: A credit report is not the same as your credit score. However, it is still important to regularly review your credit for accuracy. You can get a free copy of your credit report from annualcreditreport.com.
Why Do I Need Proof of Credit?
You can think of your credit history report as detailed information of how you behave with debt, while your credit score is more like a grade on how well you manage the current debt you have.
Before your lender will issue a mortgage pre-approval, they will need to see how well you have managed debt in the past in order to determine if you're a risk to default on a loan.
The higher the score and more favorable credit history, the less risk there is for the lender to issue a loan. In addition, the less risk for the lender translates to a more favorable loan rate and mortgage amount for the borrower.
To see how your credit score compares to current loan rates updated daily, visit the MyFICO loan savings calculator.
6. Other Documents
Although the first five on our mortgage pre-approval checklist here in Arizona will be the same for everyone, this last piece depends on the borrower.
Other documents may include:
Down payment gift letters - While it is completely acceptable to have someone gift you the amount needed to put down for your mortgage, the lender will need a signed letter stating this is a gift to the borrower and not a loan.
Divorce decree - If alimony payments and/or child support makes up a significant portion of your income, the lender will require a copy of your divorce decree. This allows the lender to see how much of your income is from the divorce decree and how long the income will continue.
Rental history - If you are currently paying rent, you'll need to provide the lender with 12 months' worth of rental payments and contact information from your landlord.
Bankruptcy and foreclosure - If you have suffered a bankruptcy or foreclosure in the past, you may have to wait to apply for a mortgage. In Arizona, you may be able to qualify within two to four years of bankruptcy or foreclosure depending on the type of mortgage loan you choose.
Why Do I Need Other Documents?
Your particular situation will determine if you need any other documents and what documentation you will need to provide as part of your pre-approval checklist.
Keep in mind any supporting documentation to explain and show proof of income will only help you through the pre-approval process.
Frequently Asked Questions
Now that you have your six-item checklist for getting pre-approved for a mortgage before you make your next offer, here are the most common questions when it comes to getting pre-approved.
Is Pre-Approval the Same as Pre-Qualification?
No.
Pre-qualification uses only basic financial information that is typically self-reported from the borrower. With pre-qualification, the lender does not pull your credit or review any financial documents. Therefore, a pre-qualification only gives you a rough estimate of what kind of loan and how big of a mortgage loan you may be approved for.
Pre-approval on the other hand goes through the entire process mentioned throughout this article. It takes an in-depth look at your financial history and pulls your credit to determine how much and type of loan you will be approved for based on the information provided.
Do Pre-Approvals Affect Your Credit Score?
Yes.
Getting pre-approved will require a "hard pull" on your credit report, which may negatively impact on your score. This is why it is important to know exactly how your credit score is determined.
How Far In Advance Should I Get Pre-Approved for a Mortgage?
The better question you may want to ask is "how long do mortgage approvals last"?
Your mortgage approval will typically last for up to 90 days. After the 90-day period, you will have to ask your lender to either extend your pre-approval or start the pre-approval process over.
Is There a Way I Can See How Much I May Get Approved For?
Yes.
Whether you want to see how much you can afford, what your monthly payment will be, or how much income you need to qualify, utilize our mortgage calculator to get answers right away.
What Happens if I Don't Get Pre-Approved?
Although it may not feel like it when it happens, sometimes getting denied for pre-approval is a blessing.
Your lender looks at many different factors during the pre-approval process, and if you're not pre-approved, then you probably shouldn't be getting a mortgage quite yet. You want your home to be a blessing instead of a curse, and your lender will help you determine how much house you can afford and everything that goes along with it.
Find out from your lender where you need to get to work. Maybe you need to pay down debt, save up for a larger amount to put down, increase your income, or fix your credit.
Whatever it may be, you'll be thankful you took the time to build a solid financial foundation before jumping prematurely into a mortgage loan you cannot afford.
Final Thoughts
As you can see, the process of getting pre-approved for a mortgage in Arizona is going to take a little bit of time and effort.
Use this checklist as your guide when getting pre-approved for all the different mortgage options available to you. Also, once you are pre-approved, don't forget to ask your lender for a mortgage commitment letter to show both the seller and real estate agent for the house you make your next offer on.
If you are ready to start the process for home mortgage pre approval in Arizona, visit OneAZ Credit Union's home loan center.
Chris "Peach" Petrie is the founder of Money Peach. Money Peach partnered with OneAZ to provide free financial education to members across the state. To learn more about OneAZ's partnership with Money Peach, click here.
APR = Annual Percentage Rate