What are My Mortgage Options?
Published: June 23, 2021
Revised: May 25, 2022
What type of mortgages are there? What are my options?
No mortgage is one-size-fits-all—there are many home loan options to choose from. If you're ready to dive into the homebuying process, start by familiarizing yourself with the basics of home loans so you can choose the right mortgage for your goals!
From conventional to jumbo and everything in between, even choosing the type of mortgage to finance your home can feel daunting. Here's a simple look at the four major mortgage types:
Conventional
With a conventional fixed rate loan, your interest rate is set, or fixed, for the entire term of your loan, which is commonly 15 or 30 years. A fixed rate means your monthly payment1 will stay the same for the life of your loan—no surprises! You can get 95-97% financing on these loans, with a loan amount up to $647,200.
Jumbo
A jumbo loan is like a conventional loan, but in an amount larger than $647,200.
Adjustable-Rate Mortgage (ARM)
An adjustable-rate mortgage, or ARM, has a rate that is fixed for an initial term, then is reassessed and changed periodically based on the market. For instance, you might have a 5 Year ARM, meaning your rate will remain the same for a 5-year term, and then may change2 on a semiannual basis for the remainder of your loan term.
Government Loans
Government Loans are backed by government agencies, and often provide financial assistance to qualifying individuals. Here are the major types of government loans:
VA Loans: Backed by the Department of Veterans Affairs, these loans are exclusive to service members and veterans of the U.S. Military. No down payment is required, so qualifying borrowers can get 100% financing without paying mortgage insurance. Subject to a VA funding fee, which is typically added to the total loan amount.
FHA Loans: The Federal Housing Administration (FHA) backs these loans, which promote homeownership by providing affordable interest rates and low down payment requirements. Get up to 96.5% financing on loans up to the current FHA loan limit.
USDA Loans: These loans are specific for homebuyers in qualified rural areas. Backed by the US Department of Agriculture, these loans offer 100% financing for borrowers with low to moderate income.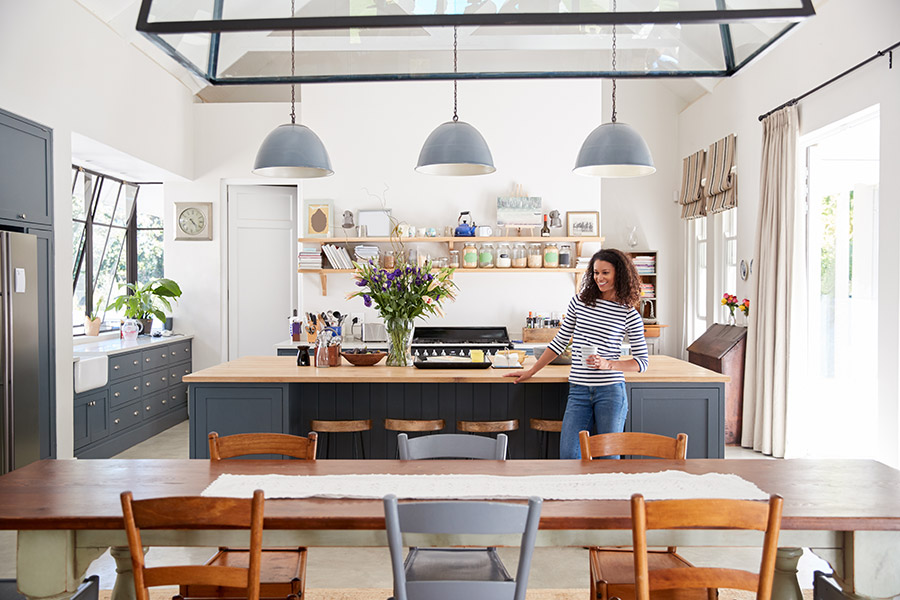 Ready to take the next step towards purchasing the home of your dreams? Get prequalified for a mortgage with OneAZ Credit Union so you know what you can afford and what your mortgage payment may be before you start house hunting!
APR = Annual Percentage Rate