As a Fannie Mae direct lender, OneAZ Credit Union provides access to conventional financing without any delays for review by an investor or other agencies. This lets our borrowers access low rates with simple financing.
Up to 97%1 specialized/flexible financing options
Up to 95% financing on Owner Occupied properties
Up to 85% financing on Investment properties
Fixed and adjustable rates available
Fannie Mae Direct Lender
Reduced Credit Union mortgage insurance premiums
Discount on closing costs for loan amounts of $200,000 or more
Mortgage Resources
Call a Mortgage Loan Officer
We're here for you 24/7.
Whether you have questions or are ready to apply, our mortgage loan officers are available 24/7.
See what OneAZ members are saying about our mortgages!
OneAZ Credit Union is not responsible for the content on the ReviewTrackers and Facebook websites.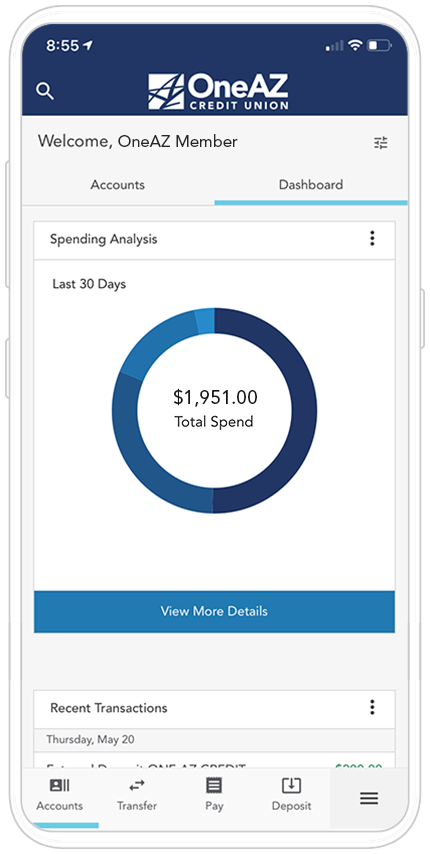 Data rates apply.

Now your bank is as mobile as you are.
Set Travel Notices
Card Controls
Financial Goal Setting
Seamless on All Devices
Alerts
Check Ordering
Compatible with: