Move Your Money: Reasons People Are Moving Their Money From a Bank to a Credit Union
Is a credit union better than a bank? From customer service to interest rates and fees, banks and credit unions have some major differences that can impact the consumer's experience.
What We'll Cover
The differences between credit unions and banks
The pros and cons of joining a credit union or a bank
Why you might consider moving your money from a bank to a credit union
How to choose whether to join a bank or a credit union
Is it better to join a credit union or bank?

The key differences you need to know.
Money touches every aspect of our lives, therefore deciding where to manage your everyday banking is a big decision.
The financial institution you choose, whether a bank or a credit union, will become part of your everyday life. Whether visiting a branch, heading to the ATM, or utilizing mobile banking, choosing the right financial institution matters.
But how do you decide which option is best for you?
Do you go with one of the national banks or do you choose the credit union in your neighborhood? To make your decision, it's important to first understand the difference between banks and credit unions.
For-Profit vs Not-for-profit
The simplest way to differentiate banks and credit unions is based on their profit status. Banks are for-profit, which means banks are either privately owned or publicly traded. Therefore, banks are required to generate profits for either their owners or shareholders.
Credit unions on the other hand are not-for-profit institutions and are owned by the members of the credit union. When you open an account at a credit union, you become a member of the credit union.
Customers vs Members
Banks have customers and credit unions have members. Unlike banks where anyone can become a customer, credit unions are required by law to have membership requirements in order to become a member of the credit union.
The good news is membership requirements can be broad. Some credit union membership requirements ask that you are a resident of the state where the credit union is located. Other credit unions may require you to be a student, an employee from a list of employers, or even just simply being a family member to a current credit union member.
Service
One of the greatest benefits of being a member of a credit union over a bank boils down to service.
Remember, banks are focused on keeping investors happy whereas credit unions focus on keeping their members happy.
When you visit a credit union, members can expect a much more personalized approach than a larger national bank. Credit unions are committed to meeting the needs of their members and the community they serve.
Fees and Rates
Typically, a credit union will have lower fees than a bank. This goes back to the fact that banks must create a profit for their investors whereas credit unions can focus on members instead of shareholders.
A large national bank may charge $5, $10, or even $25 per month as an account maintenance fee whereas a credit union can offer free checking without any monthly maintenance fees.
As far as rates go, credit unions on average will have higher deposit rates and lower rates on loans. This is a direct result of having the ability to pass profits back to the membership.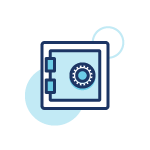 Let's invest in you.
Open a high-yield savings account today.
Locations and ATMs
One of the driving factors causing people to choose a large national bank over a credit union is for the convenience of both branches and ATMs.
In the past, national banks could outperform credit unions with having numerous branches and ATMs spread out everywhere.
However, as technology advances and fewer people are visiting branches, credit unions have found a way to compete with banks by creating alliances with ATM networks.
OneAZ Credit Union gives their members access to over 41,000 fee-free ATMs across the United States through those alliances.
Technology
In the past, credit unions were frequently behind in fintech, or financial technology. The large national banks had the ability to invest large amounts into online and mobile banking well before it was affordable for credit unions.
Today the line for technology between banks and credit unions no longer exists. Members of credit unions are enjoying the same online and mobile banking benefits you once only saw with banks.
Whether it's depositing a check on your mobile device, setting travel notices, or aggregating all accounts into your online banking dashboard, many local credit unions now have the same, or even improved, technology capabilities as larger national banks.
Why choose a credit union over a bank?
At the end of 2021, there were almost 130 million credit union members across the United States. Compare that to 2011 and you can see membership with credit unions has grown by millions!
So, why are so many people moving their money to a credit union?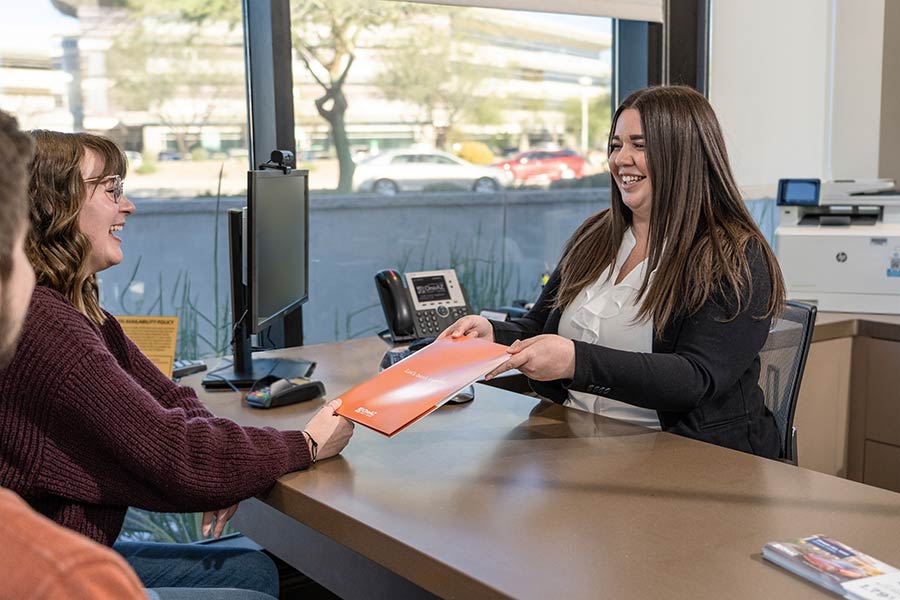 1. Credit Unions Are Member-Focused
As a member-shareholder, you get to vote for positions on the Board of Directors. Those board members are then accountable to you and make decisions based on your interests, not the interests of stockholders or corporate profit goals.
So, who can become a credit union member? Almost anyone! To be eligible for membership at OneAZ Credit Union, you need to live in the state of Arizona, be related to an existing member, or work for a qualified employer. If you meet any of these qualifications, you are eligible for membership.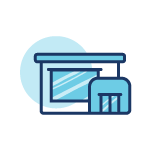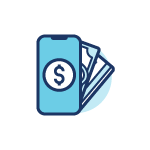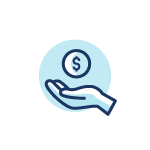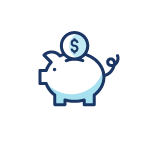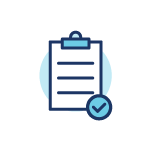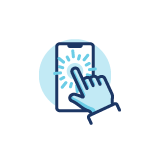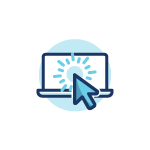 Let's bank together.
Become a member and get your share of the credit union.
2. Better Interest Rates and Fees
These are some of the most tangible benefits from banking with a not-for-profit credit union.
One of the ways banks earn profits is through elevated interest rates and charging its customers fees. Since credit unions don't need to worry about creating profits for investors, they can afford to give you the lowest interest rates on the market for credit cards, home loans, auto loans, home equity loans, personal loans – you name it!
Sometimes there's just no way around fees. If you take out a mortgage to buy a new home, there are going to be closing costs. And if you overdraw your bank account, you're going to face an overdraft fee. The difference with a credit union is that they can keep those closing costs and service fees much lower because they don't need to post profits for investors.
While banks and credit unions also charge fees for checking accounts, credit unions often also have free checking options so members have access to the benefits and security of a checking account, without any excessive fees.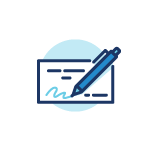 Let's ditch the fees.
No monthly maintenance fees. No minimum Balance.
3. Keep Your Money Inside Your Community
Did you know when you bank with a large national bank, money leaves the state and the community you live in?
Local credit unions do just the opposite – by taking the money you deposit and plugging it back into the community where you live.
They do this by loaning it to your neighbors to buy new homes or cars, and investing in local businesses that provide jobs for members of your own community. All that keeps your cash inside your community and improves the economy for everyone.
Did you know the OneAZ Community Foundation has provided over $1 million in funding to Arizona nonprofit organizations since 2016?
4. Security
Did you know the OneAZ Community Foundation has provided over $1 million in funding to Arizona nonprofit organizations since 2016?
While you may be worried about becoming a victim of cybercrime, the good news is your money is safe at a credit union like OneAZ.
OneAZ has your back, actively working to prevent scams before they negatively impact your life. In fact, OneAZ's team of investigators has saved members millions of dollars by detecting potentially fraudulent activities and stopping it in its tracks.
The best way to protect yourself from scams is to always remain vigilant. Remember, never give out your personal information to anyone online or over the phone. This includes sharing user IDs, passwords, or any one-time PINs needed to login to online banking. If you believe you may be the victim of fraud, contact your bank and law enforcement immediately.
Also, whether you have a checking account at a bank or at a credit union, the federal government insures your deposits in case the financial institution fails. Each depositor is insured up to $250,000 through either the Federal Deposit Insurance Corporation (FDIC) at the bank or the National Credit Union Administration (NCUA) at the credit union.
5. Exceptional Member Service
Whether you're visiting a branch, asking about a loan, or opening a business account, the difference in member service between a credit union and a large corporate bank is night and day.
With the large national banks, you feel like just another number. At a credit union, associates know you by name, they care about your financial well-being and are there to help you make the best financial decisions based on your needs.
This member-focused service means associates care about your financial well-being. In fact, did you know that under the Federal Credit Union Act, credit unions were organized for the purpose of promoting both frugality and careful money management among the communities they serve?
For example, credit unions focus on improving their communities by providing financial education for their members, supporting small businesses in the community, and even giving back to the community through charitable donations.
Is a credit union safer than a bank?
Both banks and credit unions insure amounts up to $250,000 via either the FDIC (for banks) or the NCUA (for credit unions).
But a great thing about a credit union is that it is governed by a board that has members' best interests in mind. You won't see a credit union engaging in risky investments with member deposits. They invest in local businesses and communities rather than speculative or emerging markets.
Should you switch from a bank to a credit union?
Now that you know the differences between banks and credit unions, it's up to you to decide where you manage your money. Is a credit union better than a bank for you?
The best way to make this decision is to determine what you value most with your banking. Consider the type of experience you want to have and the features that banks and credit unions offer and make a prioritized list.
Pros and Cons of Credit Unions vs. Banks
Structure
Not-for-profit
For-Profit
Loan Rates
Typically Lower Rates
Typically Higher Rates
Locations and ATMs
Fewer Physical Locations with Numerous ATMs
More Physical Locations and Numerous ATMs
Customer Service
Focus on Member Service, Personal Interactions and Community
Often Lacking in Customer Service and Personalized Engagement
Technology Technology
Improving and Catching Up with Banks
Usually a Leader in Technology
Insurance and Safety
Insured up to $250,000 via NCUA
Insured up to $250,000 via FDIC
Key Takeaways
Credit union members receive personalized customer service, better rates, and lower fees.
When you move your money from a bank to a credit union, the money you deposit stays inside your community instead of leaving the state you live in.
Both banks and credit unions insure amounts up to $250,000.
To decide whether to join a credit union or bank, consider what you value most in your banking needs and consider the differences between the two types of financial institutions.
If you're ready to join the millions of other members of credit unions and you live in the state of Arizona, move your money to OneAZ Credit Union.
You can become a member online, over the phone or by visiting any of the 20 branches across the state of Arizona.
Chris "Peach" Petrie is the founder of Money Peach. Money Peach partnered with OneAZ to provide free financial education to members across the state. To learn more about OneAZ's partnership with Money Peach, click here.
APR = Annual Percentage Rate