5 Ways to Save with an Auto Loan Refi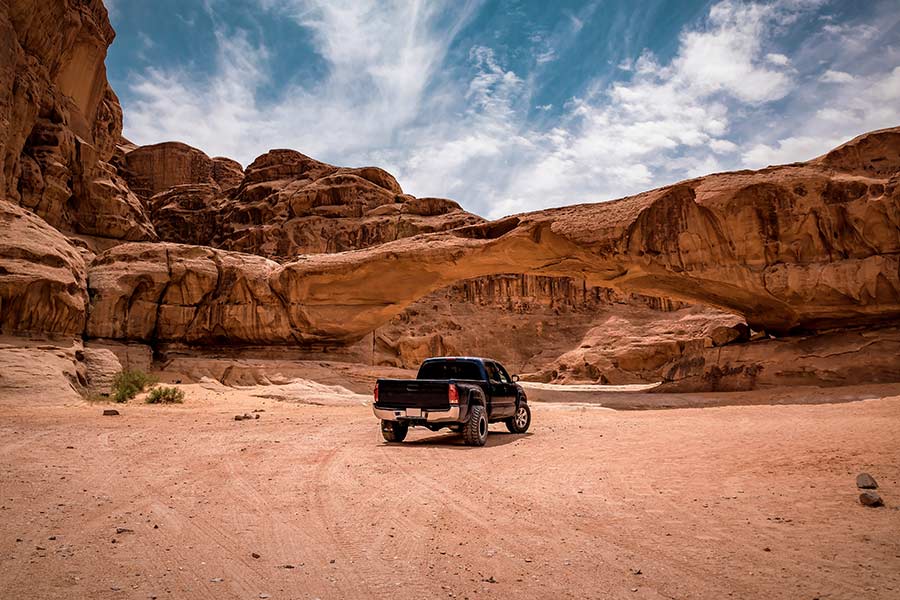 What is an Auto Refi?
Are you thinking about refinancing your auto loan? When you refinance your car loan, you pay off your old loan with a fresh loan from a new lender. Typically, people choose to refinance their car loans to reduce their monthly payments. Here are 5 ways to save with an auto loan refinance!
1. Take Advantage of Low Interest Rates
Getting a lower interest rate is one of the main reasons car owners choose to refinance their auto loan. If you've recently improved your credit score, you may be able to secure a lower interest rate, making refinancing now a great option. A lower interest rate means more of your payment goes to the principal of your loan. Not only might you save money on your monthly payment, but you can potentially save thousands of dollars over the life of your loan in interest payments. OneAZ Benefits Checking members receive a 0.25% discount on Auto, RV, Power Sports and Boat loans.
2. Extend Your Loan Term
Everyone can use a little extra cash each month. You can lower your monthly payment by refinancing and extending the length of your loan, meaning you have more to spend each month on the things you love in life. Keep in mind that while you may be paying less each month, extending your loan term may cost you more over time. However, if you're struggling to keep up with your monthly payments, it may be worth the extra cost in the long run to free up some extra cash each month.
3. Shorten your loan term
If you want to pay off your loan even faster, consider refinancing to a shorter loan term. If rates are significantly lower than when you first financed your car or if you've improved your credit score, you may be able to secure a lower rate.
4. Avoid the new car crunch
New car shortages, supply chain hang-ups, and increased demand all make buying a new or used car more expensive than ever. According to Kelley Blue Book, the average price of a new car jumped to more than $47,000 in 2021. According to Edmunds Reporting, used car prices hover near $30,000. If you can't afford a new vehicle and want to lower your monthly payments, refinancing your auto loan may be the solution.
5. Payment Deferral – no payments for 90 days
Need to tap the brakes on your monthly payments? Refinancing with OneAZ allows you to schedule your payments for up to 90 days after the purchase of your vehicle. However, you will have to make up those payments at the end of your loan term, meaning you'll be paying an additional three months beyond the initial term of your loan.
APR = Annual Percentage Rate