What to Do When Your Emergency Stockpile Runs Low
Published: April 23, 2020
Revised: December 28, 2021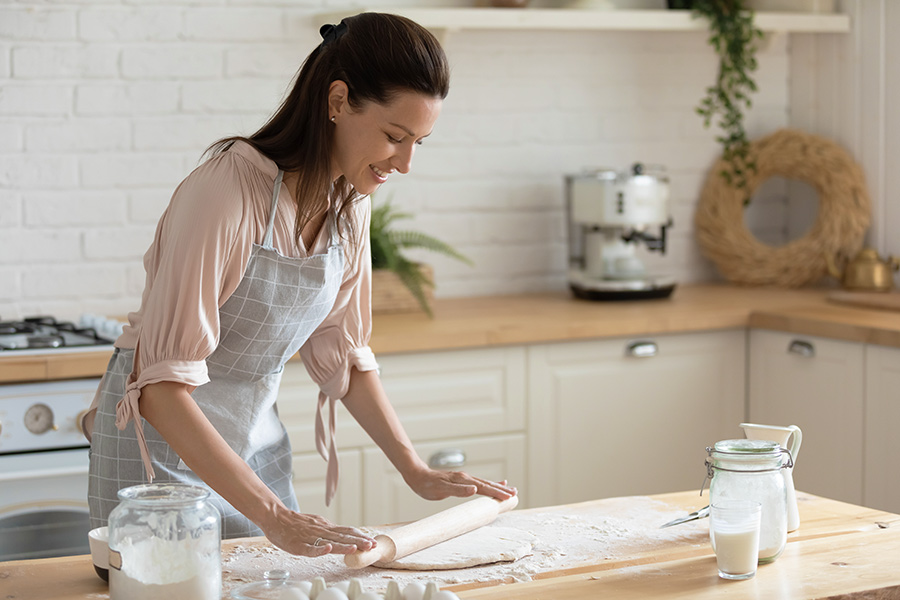 Arizona is in the fourth week of sheltering in place. If you haven't hit the stores since the days and weeks before shelter-in-place orders went into effect, you might find that your stockpile is starting to dwindle. With no official end in sight and stores still struggling to keep shelves stocked, here are a few pointers to ensure you get the goods you need.
Do a pantry inventory.
You may feel like you're running low, but chances are your pantry has some forgotten ingredients that you haven't used up yet. Search for recipes using these ingredients on Google or Pinterest—you may just discover a new favorite meal!
Try making homemade bread.
You may have run out of sandwich bread, but you probably still have a good stock of baking ingredients like sugar, butter and flour. With just a handful of ingredients, you can make staples like sandwich bread, tortillas, pita bread and more—without running to the grocery store for more supplies!
Use a grocery delivery service.
This is an excellent time to use grocery delivery services like Amazon Fresh, Instacart or even your local grocery store's home delivery option. Most can facilitate a no-contact delivery, meaning they will leave your groceries at the door and send you a notification. Delivery windows are scarce, but they often open more throughout the day. So, fill up your shopping cart and check back—soon enough, you'll find a delivery option!
Practice health guidelines at the grocery store.
Due to high demand, you will likely have to wait a few days for grocery delivery. If you're really running low, you may have to go to the grocery store to stock up. Be sure to follow CDC guidelines for safety, including wearing a cloth mask and washing your hands regularly. You may also want to wipe down your groceries when you get home, as they were handled by multiple people before you picked them up.
Shop for non-perishable goods.
Buy non-perishable food, like canned fruit and vegetables, frozen meat, and dried beans, rice and pasta. Plus, these packages can be sanitized once you get home from the grocery store, while it's a little harder to do so with fresh produce.
APR = Annual Percentage Rate